THE ILLUSTRATED WOK
Cover / Back cover
Ilustração de capa e lettering para o livro "

The Illustrated Wok

" dos criadores das versões online e impressa da publicação The Cleaver Quartely, o livro conta com artistas do mundo todo ilustrando receitas tradicionais da culinária chinesa repaginadas por chefs contemporâneos, onde também ilustro uma das receitas que postei em outro projeto:

Slightly Fires the Emperor
Cover and lettering illustration for the book "The Illustrated Wok" by the The Cleaver Quartely (online and printed publication), the book gather artists from all over the world, illustrating traditional recipes of Chinese cuisine repaginated by contemporary chefs, where I also illustrate one of the recipes, as mentioned in the other project: Slightly Fires the Emperor.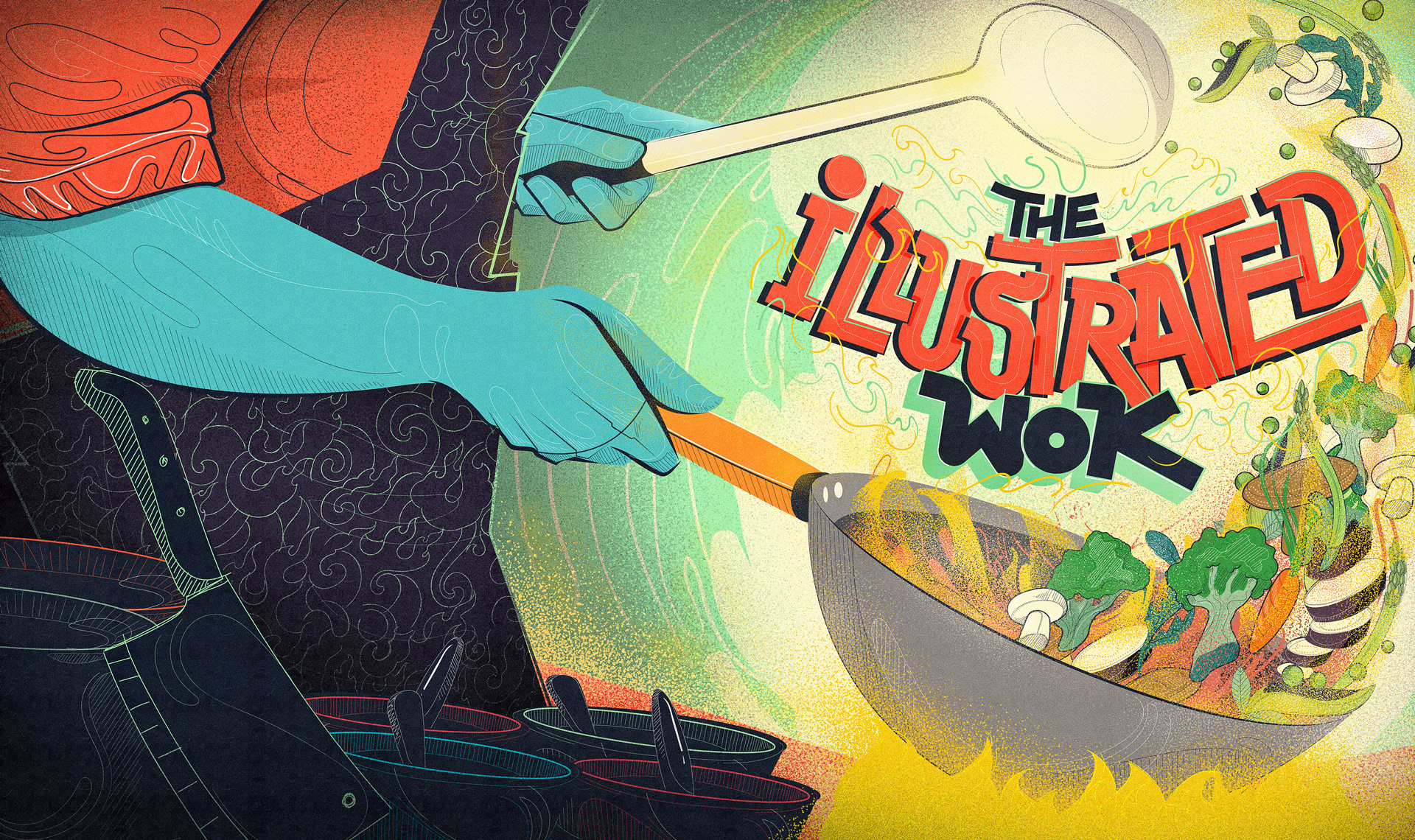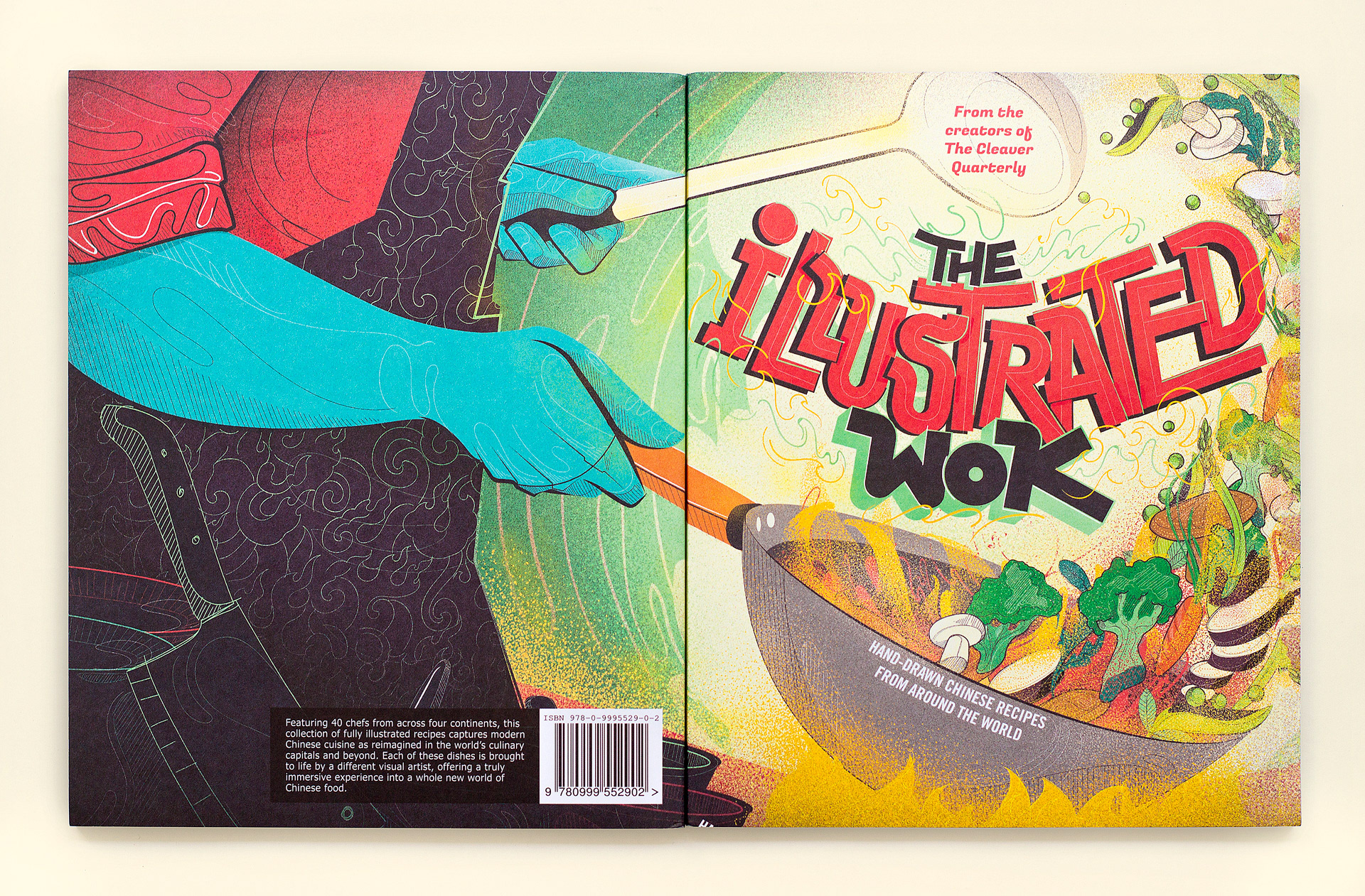 Clique nas imagens abaixo para ampliar detalhes

–

Click on the images bellow to enlarge details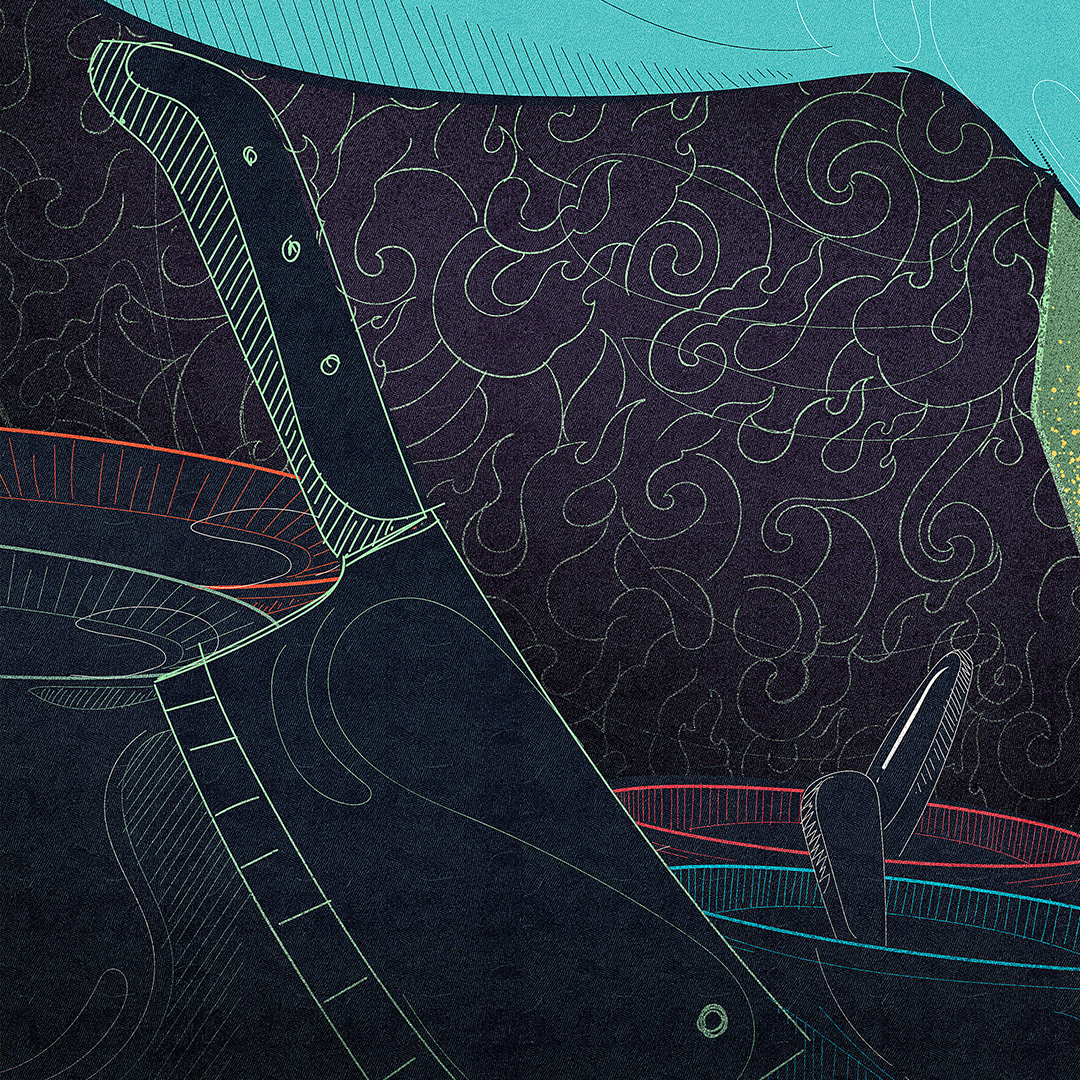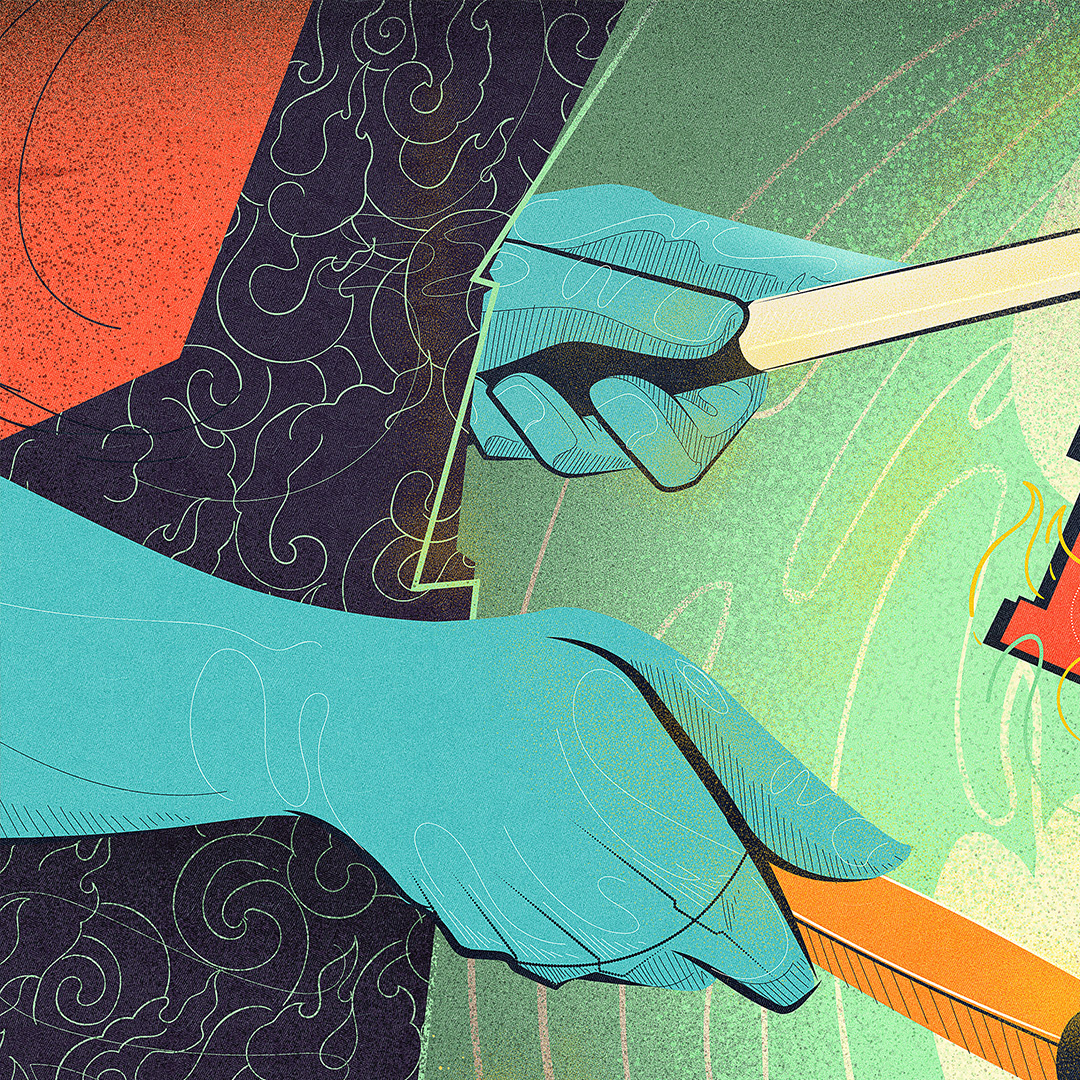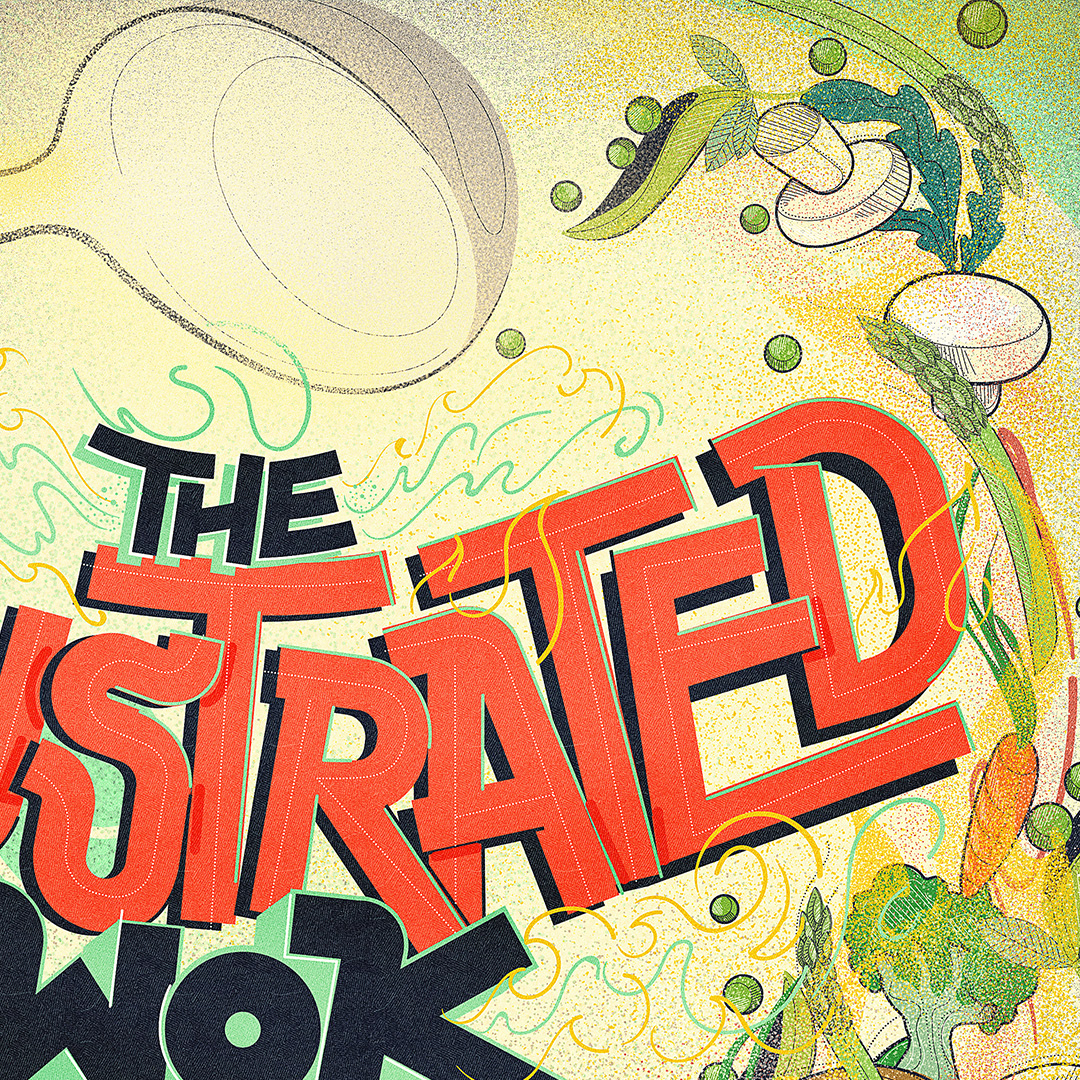 O primeiro estudo aprovado e a composição com shapes vetoriais

–

The first approved study and composition with vector shapes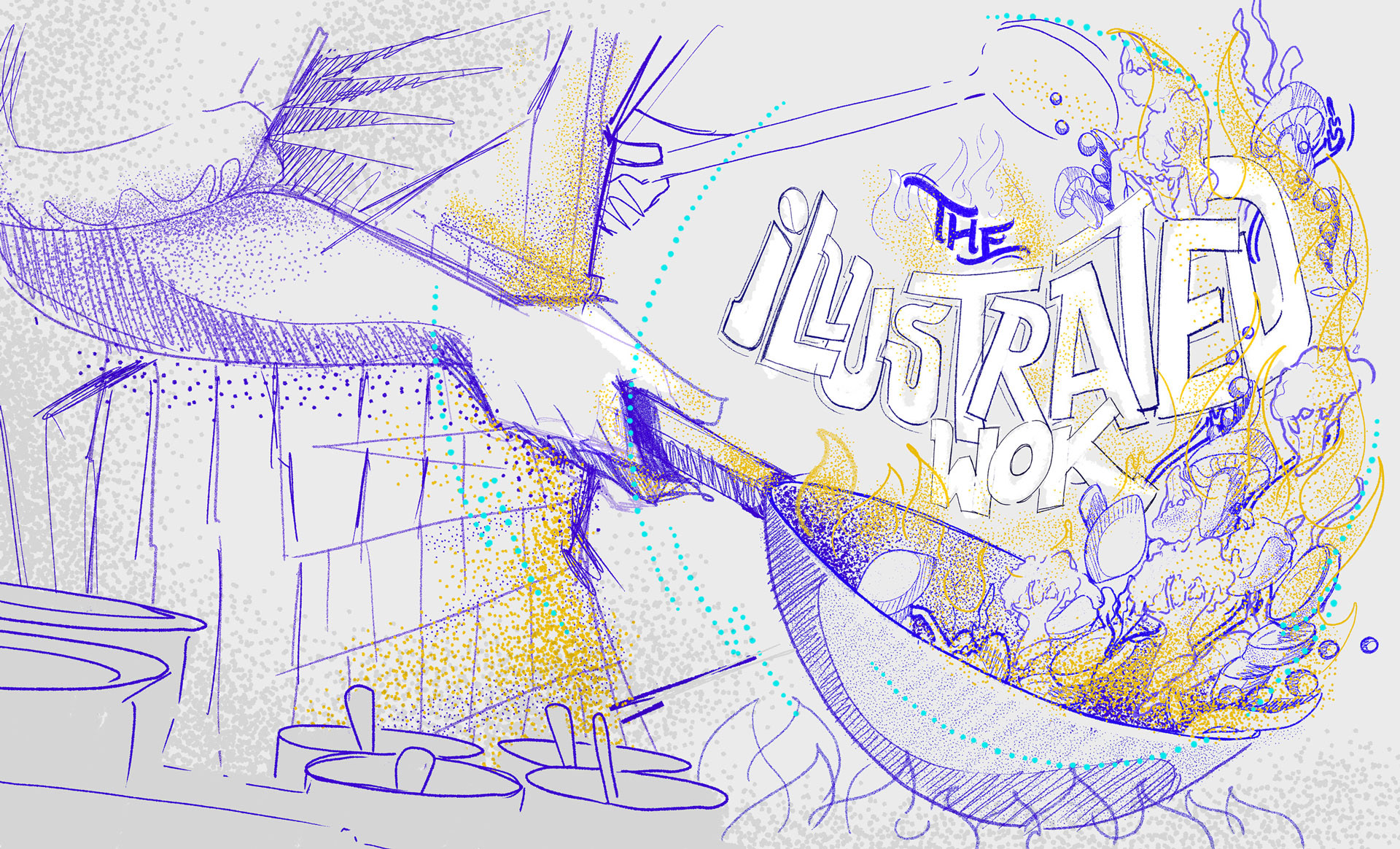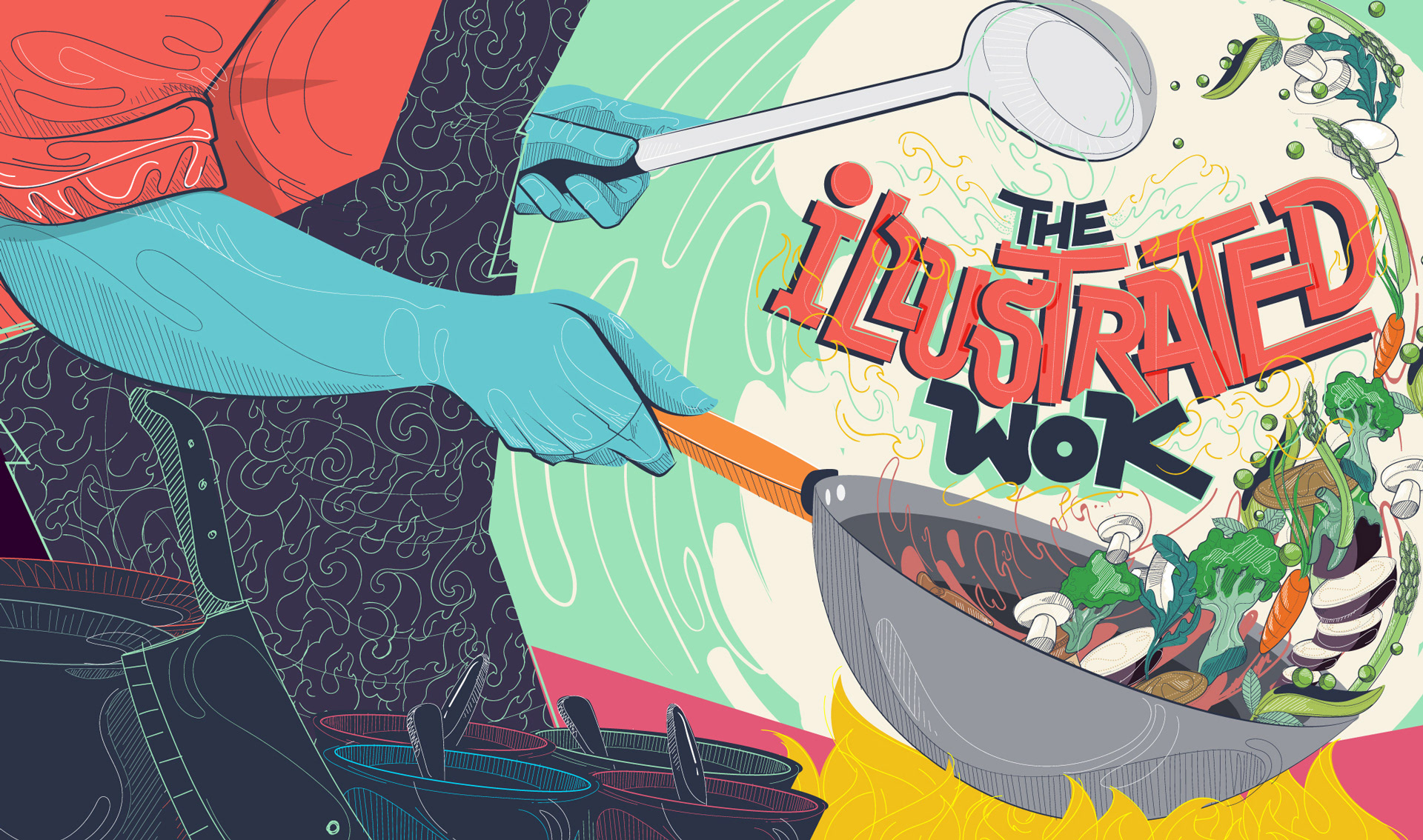 Abaixo algumas variações do lettering em positivo e negativo.

–

Below are some variations of lettering in both positive and negative.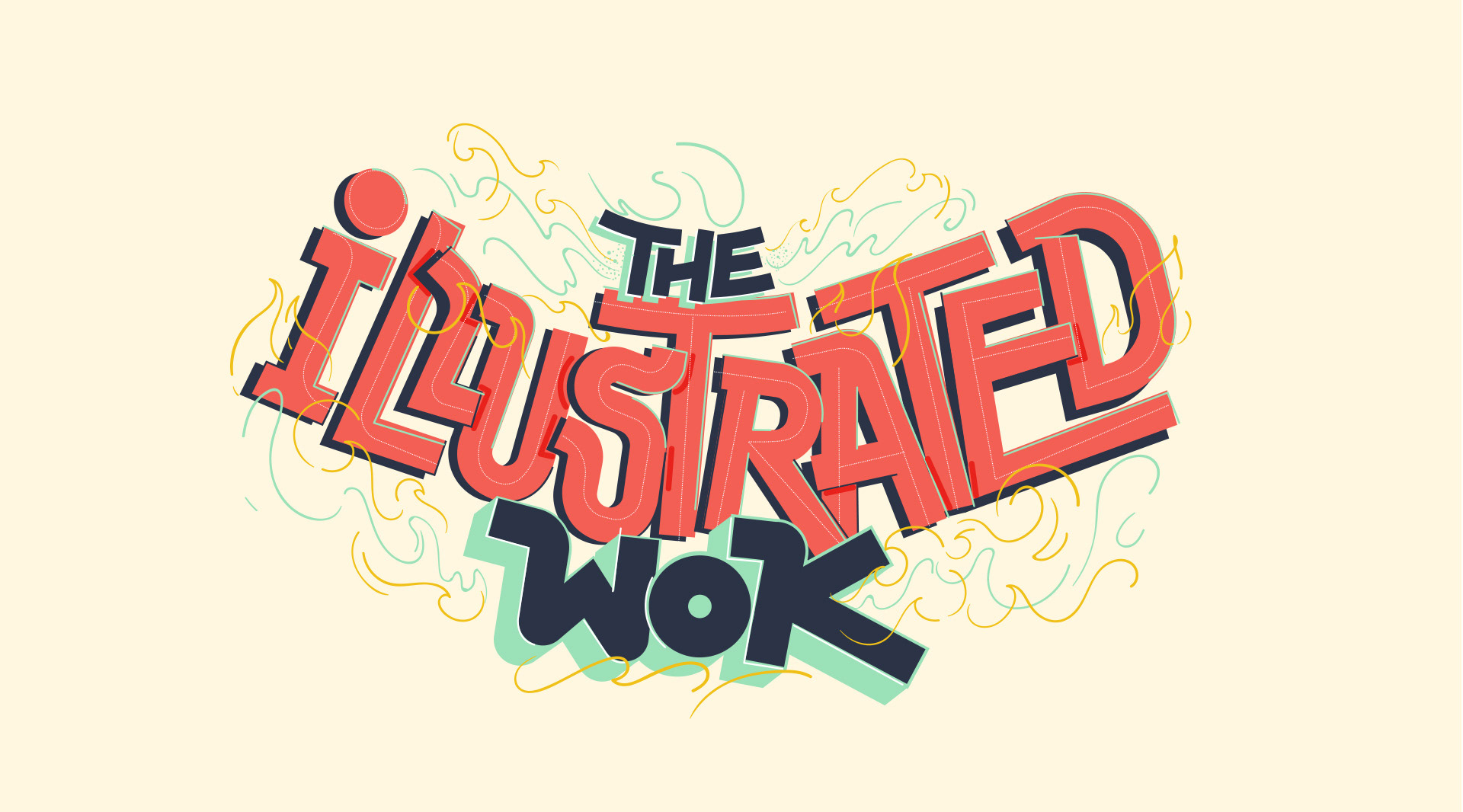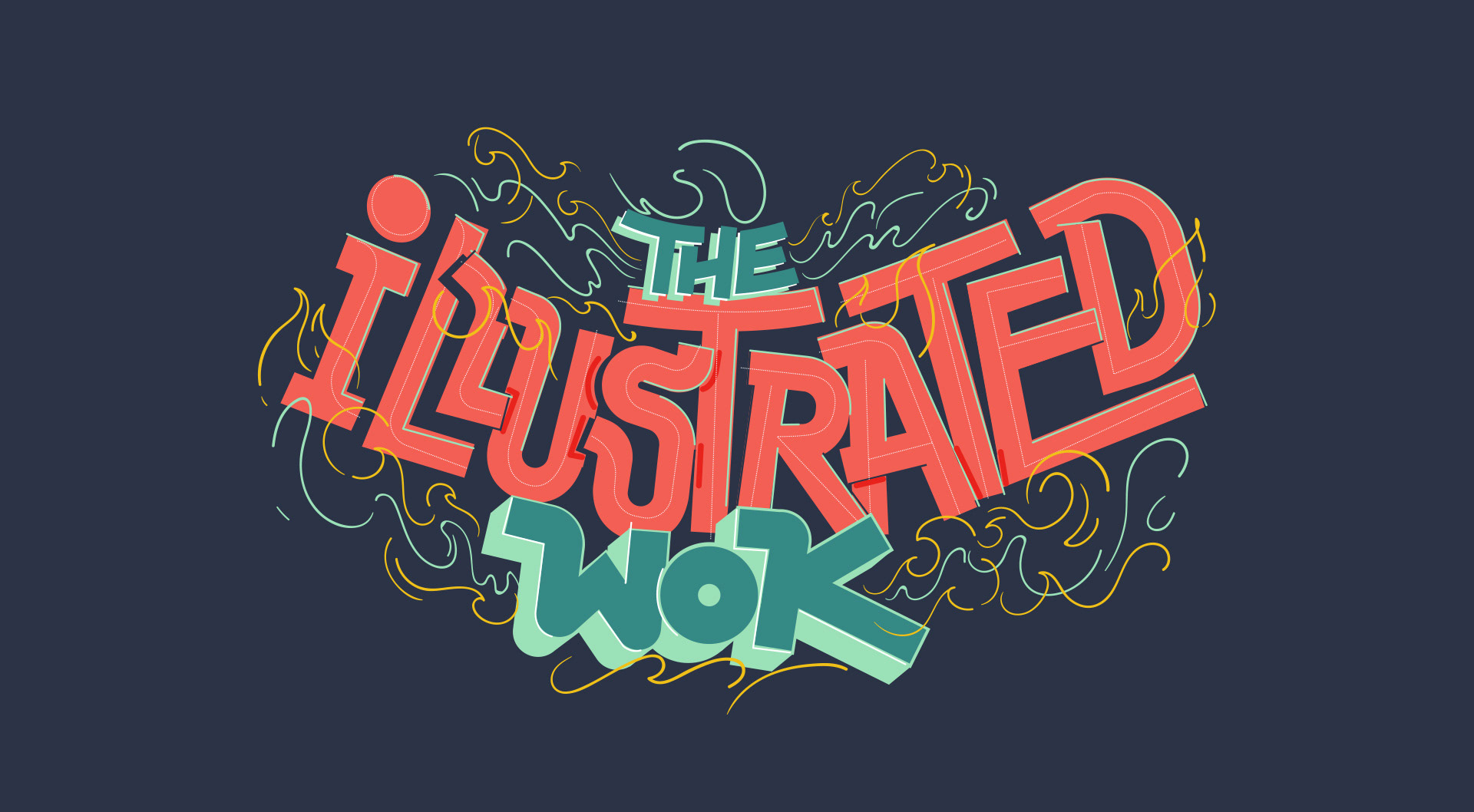 No meu processo de trabalho construo todos os elementos da composição de maneira separada (exemplos abaixo).
Este processo me ajuda a criar novas ilustrações. Abaixo o exemplo de uma composição que saiu deste processo.
–
In my work process I like to build all the elements of the composition in a separate way (examples below).
This process helps me create new illustrations. Below is the example of a composition that came out of this process.